Taxi (STIS/High-end/Mobile app)
Tmoney opened STIS(Seoul Taxi Information System) in August 2012 for Seoul Metropolitan Government by continually upgrading the transportation income amount system, and through this system provides services for the safety and convenience of the citizens. The system is collecting Seoul's corporate and private entire 70,000 taxi's location data, boarding status(occupied or not), income amount(both cash and card) etc. In addition it provides important source for new taxi policy introduction.
Data gathering
Corporate taxi 100%(22,000) / Private taxis in progress (2,000)
System environment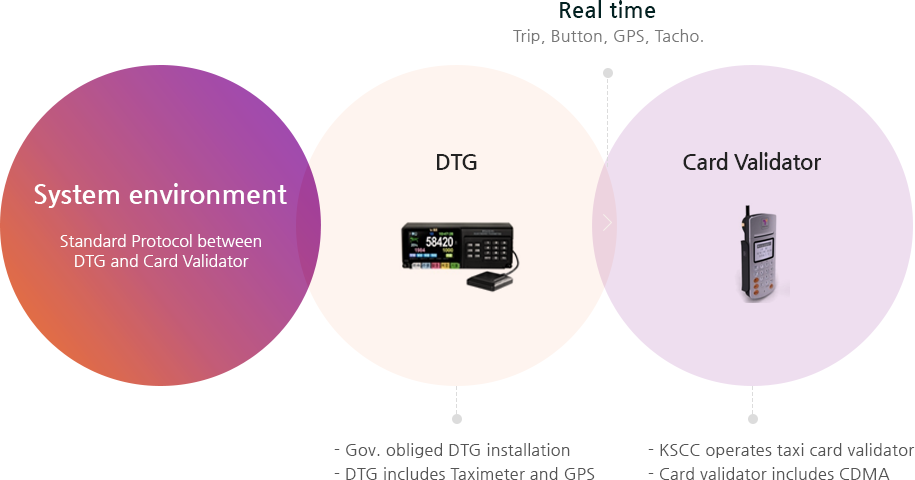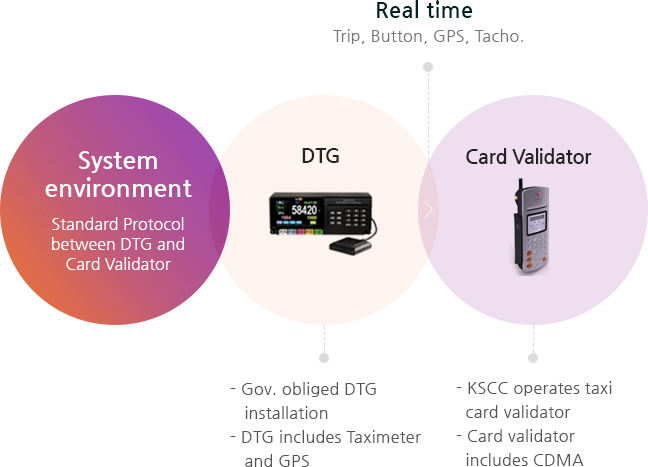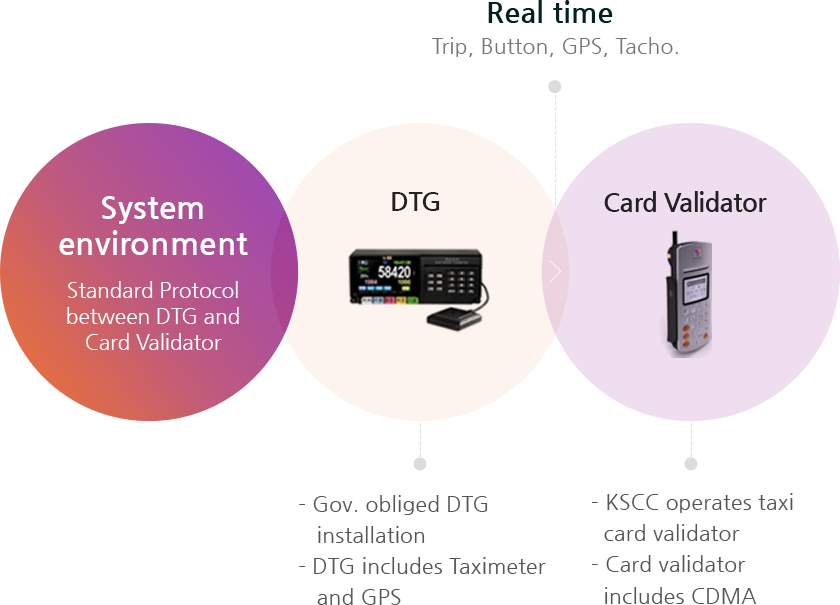 Features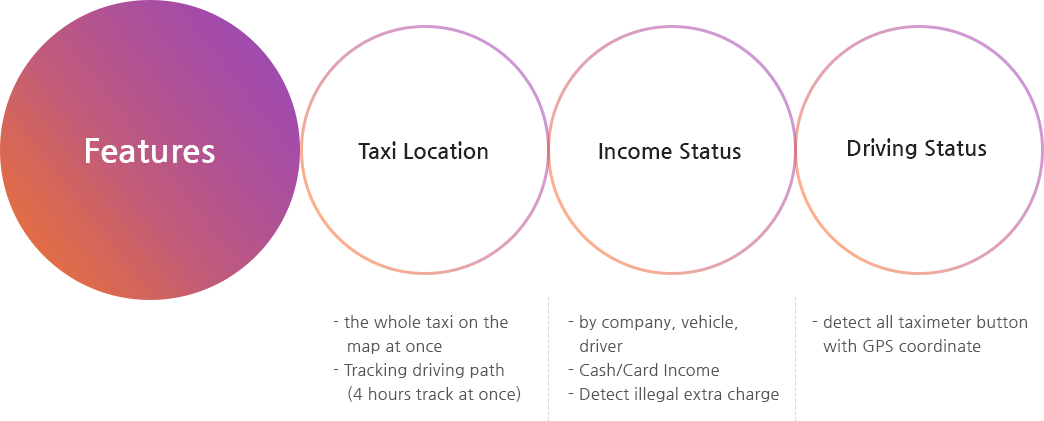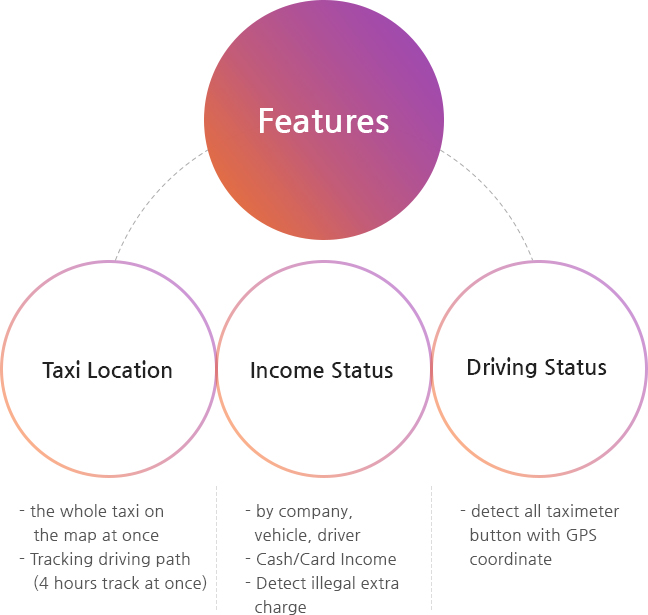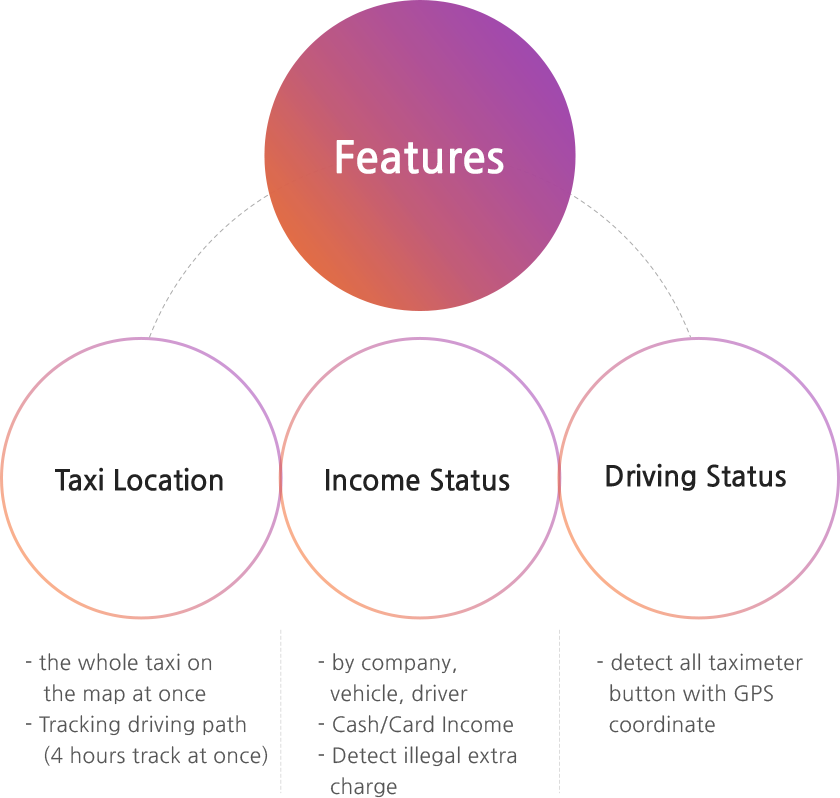 Taxi (Mobile app)
Tmoney Company opened provide mobile call services in accordance with trendy environmental and active O2O market. It makes social benefits providing safety and convenience for passengers, low-cost operating for drivers. The manual of using Taxi-mobile app is as follows.
Intro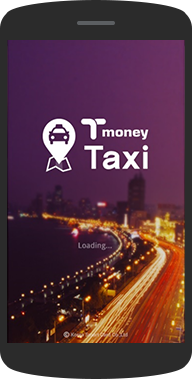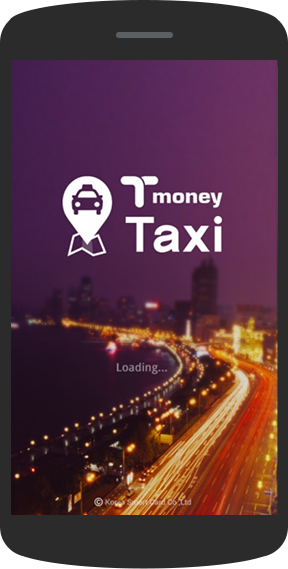 Open the Tmoney Taxi App.
Main Display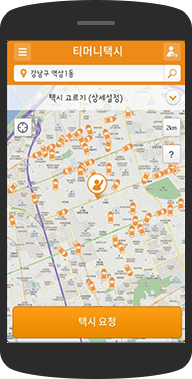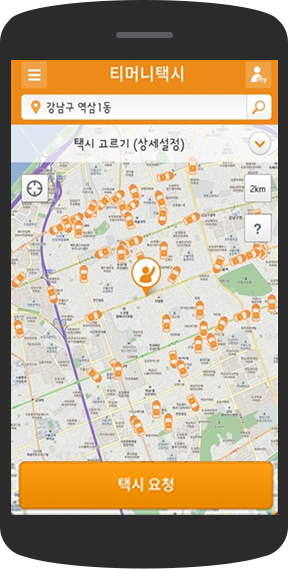 It shows taxis' status whether occupied or not around where you are.
Driver's real name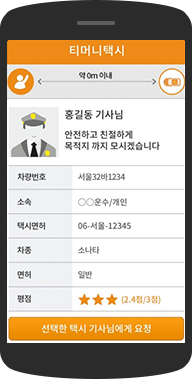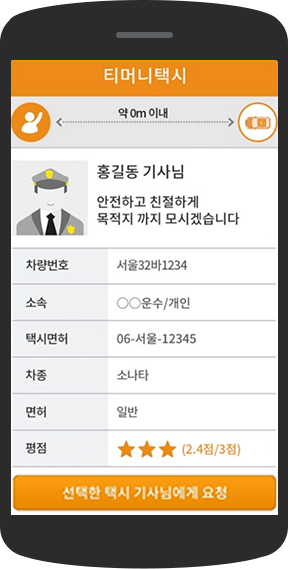 It guarantees the driver's ID through his/her real name and basic data.
Driver selection

(optional)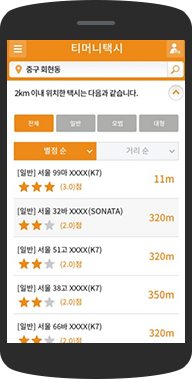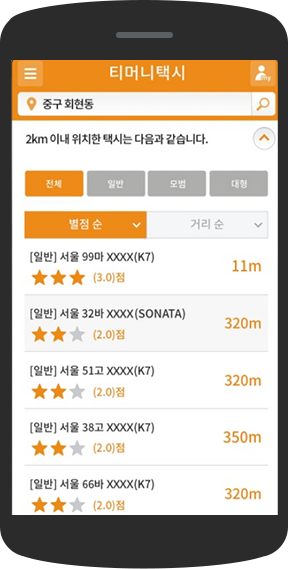 Passenger may select a taxi driver, if required.
Safe Arrival Service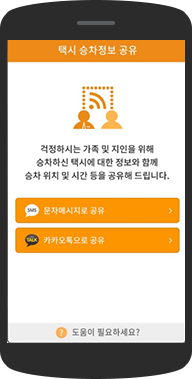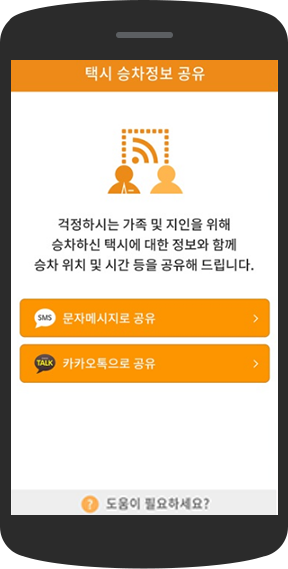 Passenger can send a message to family or acquaintance to guarantee safe arrival.
Virtual Mobile No.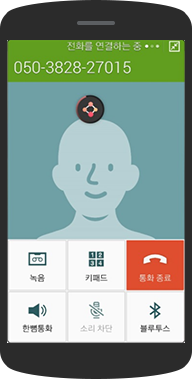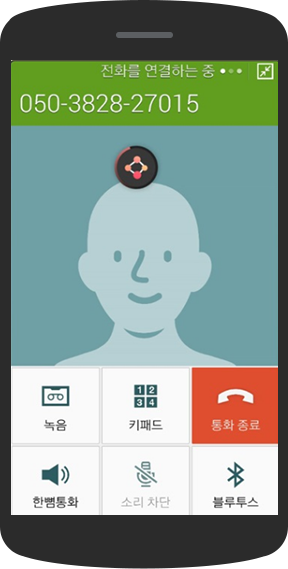 If you need to call the driver for those reasons such as exact location confirmation the system provides passenger's virtual number to prevent leakage of personal information.